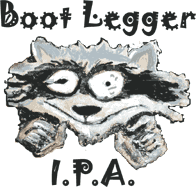 We cracked the tap on our first batch of IPA on April 7th, 2003 to celebrate the 70th aniversary of the repeal of prohibition ... what else could we call it?
It's malt character comes from a combination of Northwestern two row, Marris Otter and crystal malts. The unique (yet familiar) hop profile combines an abundance of Hungarian, English, and Pacific Northwest hops.
With a final gravity of 1.016 and IBUs in the low 60s there's no sticky finish here ... nice and dry. But don't let this smooth, clean drop fool you. Coming in at about 7.2% it can get dirty.